You may have recently heard of long pepper but what is it?
Long peppers are fantastic flavonoids taken from a flowering vine, and can also be referred to as Indian long pepper, Pipli and the latin name Piperita Longum. The climbing plant originates from India and South Asia, however now they can be found and grown in Indonesia. Once extracted from the plant, long peppers are then taken, dried and used as a powerful spice in an array of recipes.
On autumnal walks outside in nature, you may think you have seen long peppers on the ground but these are in fact hazel tree catkins. These look very similar in size, shape, colour and texture but are not edible and are most definitely not long peppers!
What do long peppers taste like?
Long peppers are slightly hotter than your average black pepper and have an amazing aromatic flavour. The flavour leaves a wonderful warmth and pairs well with an array of recipes both sweet and savoury.
Long peppers have a much more complex flavour pallet compared to other black pepper varieties, and can be easily ground down using a pestle and mortar to create a spice that can be added to recipes. When compared to black pepper, long pepper possesses a flavour that resembles a combination of spices. It has the heat of pepper, combined with sweet notes similar to spices such as cinnamon and nutmeg.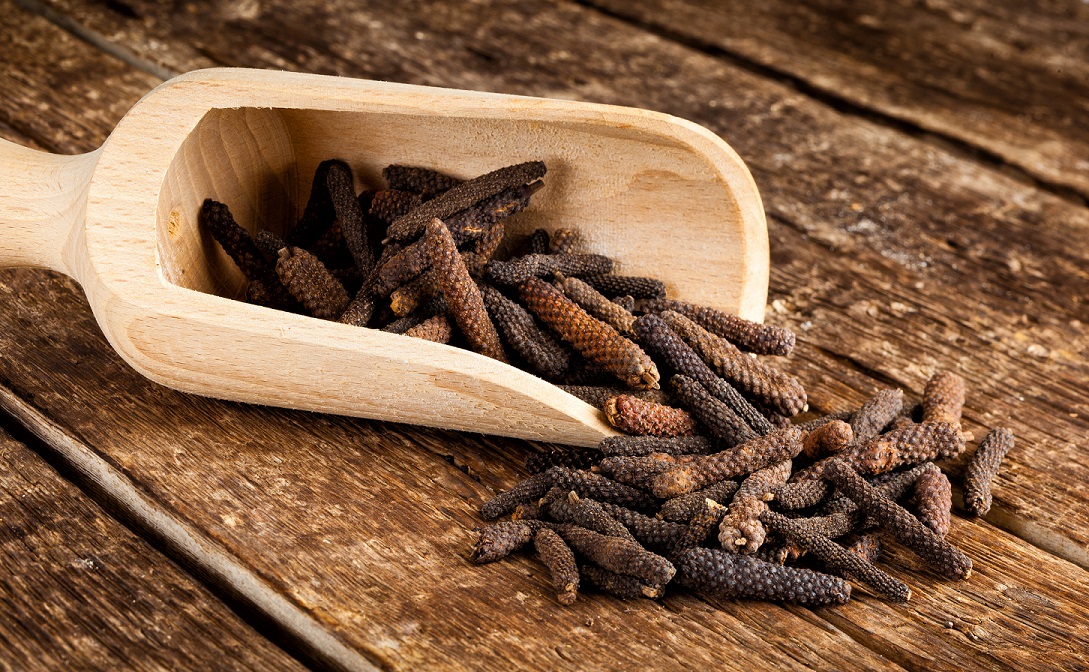 Long peppers benefits:
Long peppers have powerful skills in enabling our bodies to cleverly absorb more of the nutrients from certain foods such as turmeric. Turmeric has particularly high levels of curcumin present and various forms of black pepper, particularly long pepper, have the power to enhance the curcumin levels our body can absorb, allowing our body's to digest foods more efficiently.
Turmeric is a mild but powerful spice and often referred to as the superhero of the spice world thanks to its many benefits. When enjoyed alongside the long pepper, these benefits could potentially be enhanced and provide our body with an abundance of natural goodness to help our body function.
Traditionally, long peppers have been used in medicine to not only improve digestion but also to treat a variety of stomach related issues. They contain piperine, an alkaloid that not only gives the long pepper their strong scent, but also is responsible for helping people fight stomach issues such as diarrhoea, constipation, indigestion and intestinal gas. 
How to use long peppers:
Long peppers complexity makes it perfect to be used in both sweet and savoury recipes and is most popularly used to bring out the nutrients of the turmeric in a turmeric latte. You can grind onto roasted vegetables, use as a rub on tofu, sprinkle on soups and stews and even use to create spiced jams and homemade cordials – the list is endless. To use, simply crush and grind them using a pestle and mortar or cut into smaller pieces and add to a pepper grinder to do the work for you.
Here are a ten ways you could enjoy long peppers:
Sprinkle into golden milk to enhance the levels of curcumin your body absorbs – try our long pepper and turmeric latte recipe
Use to enhance the flavours of an Indonesian curry
Add to vegetable fried rice to allow easier absorption of the vegetables
Use in combination with artichokes and asparagus by sprinkling on the cooked vegetables before serving
Sprinkle into winter spiced oats and top with stewed apple
Try making strawberry and long pepper homemade sorbet
Introduce to mulled wine at Christmas time for a warming touch
Add to rich cream recipes to enjoy with fruits and warm deserts
Use with vanilla to make a delicious panna cotta
Infuse gin with long pepper, strawberry and mint served with tonic over ice
Where can I buy long peppers?
These days long peppers can be particularly hard to get your hands on in western countries such as the UK, however, we are proud to say that we now have these flavoursome peppers available on the website in a variety of sizes depending on your requirements.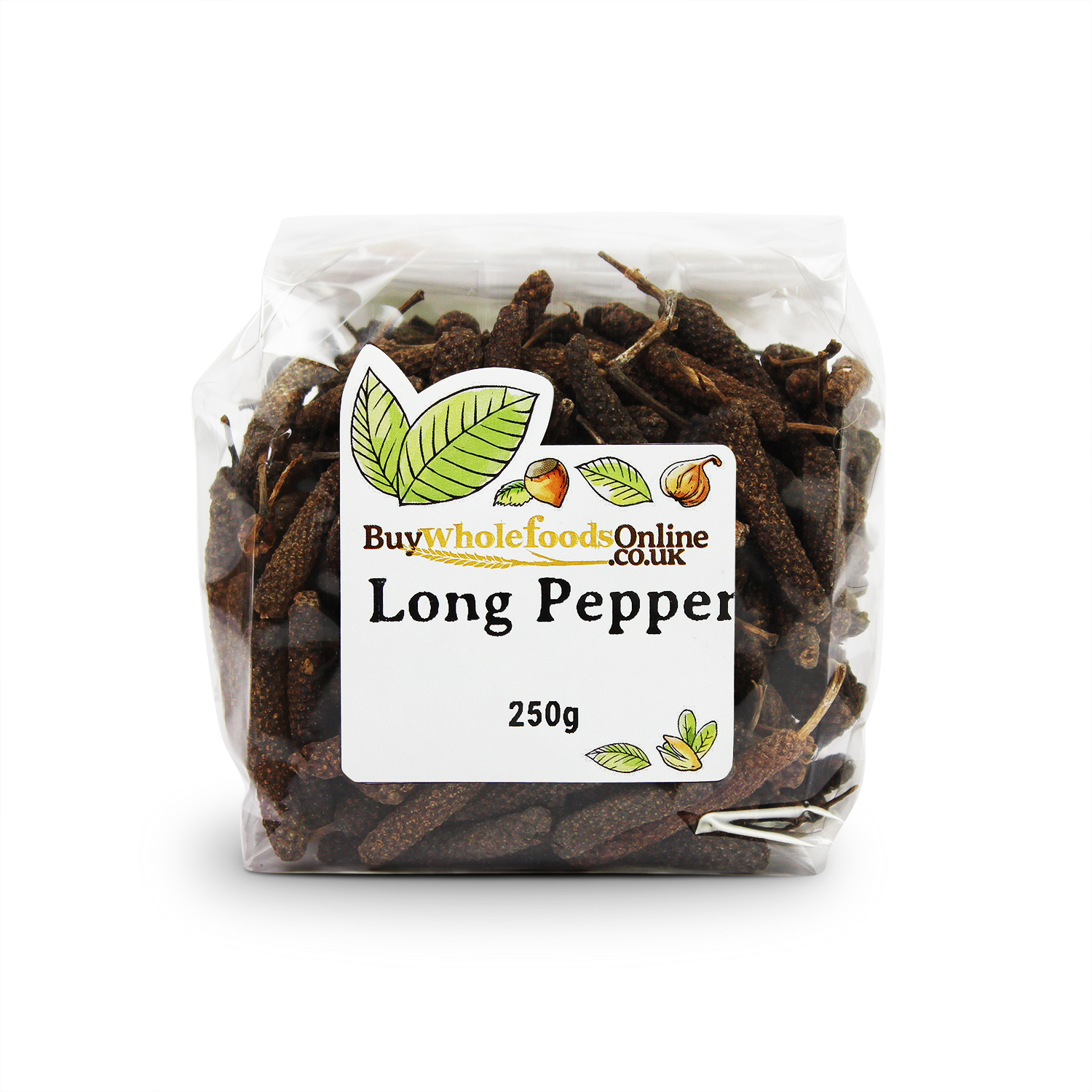 If you wish to know any further information about long peppers please do not hesitate to get in touch. Alternatively, there are an abundance of articles available online for you to read online.